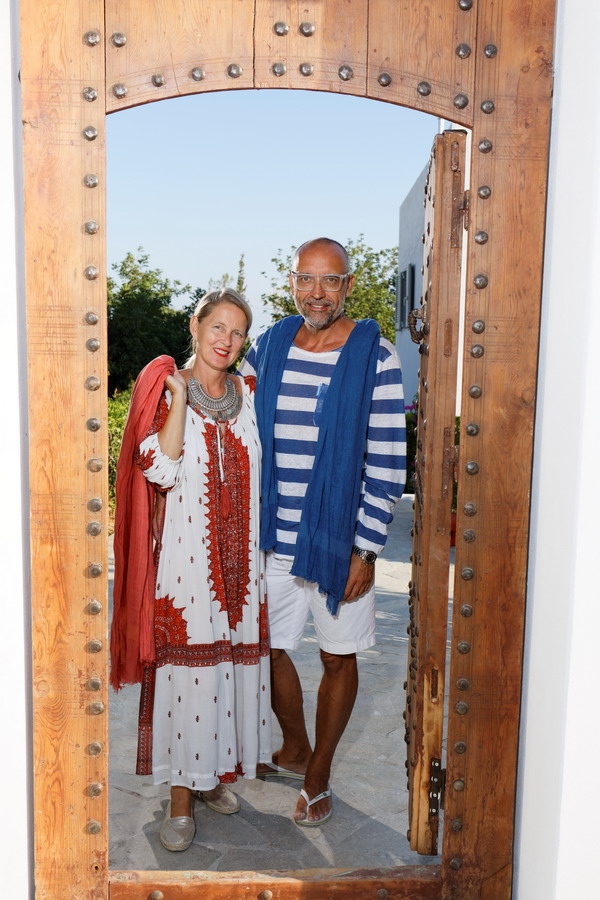 Don't we all dream of someday moving to warmer climes? Looking out at the sparkling sea in a charming location with Mediterranean flair? Well, my husband and I have been dreaming of it since joining the working world. And for me as a passionate tourism specialist, our own small hotel at the sea always meant pure fulfilment. But that it would happen so quickly and that we would find happiness in Hellas? No, neither one of us expected that.
A professional project brought us to Athens by chance and we, therefore, spent our first summer on Crete. The island enchanted us. It became clear after only a few days that we wanted to spend as much of the year as possible here. And although we had always enthusiastically travelled around the world, nowhere else was the sky so blue, the light so luminous and the life so splendidly relaxed.
The search for a place to put down roots brought us to Koutouloufari, a charming little village, 2 km from the sea with taverns, small shops and a lot of Greek flair. We found a hillside plot with a spectacular view of the sea, 2 derelict Cyclades cottages, countless colourful bougainvillea and trilling cicadas. And since the cottages were serendipitously a hotel that had been abandoned for years, we didn't have to think twice … our Greek project "Villa Zoé" was born.
As former globetrotters, we collected wonderful souvenirs on all of our trips, which now lend our 5 traditional rooms an incomparable ethnic bohemian style. Treasures from around the world merge here with a white Cyclades villa.
We have created a place, which we envision as the perfect hotel. A very special place with tangible charm, which makes the stay unforgettable. Our Villa Zoé is small, authentic, individual and with its own style. A touch of a faraway world on one of the most beautiful Greek islands, embedded in delightful Mediterranean flair with space for well-being and happiness …
See you soon in Villa Zoé!
Daniela & Martin